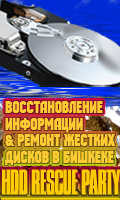 Have you planning your trip? Search for hotel and outdoors site or SCUBA diving organization in your area? Have you ever dreamed to take a rafting trip or hiking for days along the towpath in Tien-Shan mountains? Or you need in any information about climbing to Mt. Everest? Need to send a flower to your beloved who living in another country?
Welcome to Trackway.Net Adventure Travel Directory.
Enjoy your trip!
The information for travel sites: registration is for free. Back links are not required!
---
Планируете путешествие в ближайшее время? Ищите отель, туристический сайт или школу подводного плавания недалеко от Вас? Мечтаете о сплаве на плотах по бурной горной реке? Или ищите попутчика для многодневного путешествия по горам Тянь-Шаня? Или Вы нуждаетесь в подробной информации о восхождении на Эверест? Может, Вы имеете необходимость в доставке цветов в другом городе?

Добро пожаловать на туристический каталог Trackway.Net
Информация для туристических сайтов: регистрация бесплатно. Обратные ссылки не требуются!
---
Canoeing and kayaking detailed information
---